ANIMAL HEALTH AND PERFORMANCE THROUGH ADVANCED NUTRITION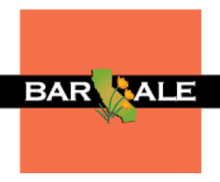 JD Redhouse & Company is proud to carry BarAle in Willits, California. Bar ALE, Inc. is a family owned business located in Williams, California. The Company began over 50 years ago in Petaluma, California, under the leadership of Heimi Ash. The ame, Bar ALE, is actually the Company's livestock brand and was used when the business included a beef cattle operation in the Sonoma County area. ALE" is an acronym for Ash, Lewis, and Epping, the three founders of the Company. Today, the Company is owned by the members of the Lewis family and it is operated by Mr. Ash's grandson.
Come visit our Mercantile in Willits, CA. We offer a large variety of clothing and footwear, gifts, and goodies for the entire family! We also specialize in quality food, treats, and supplies for your pets and livestock!