We Make Pet Care Easier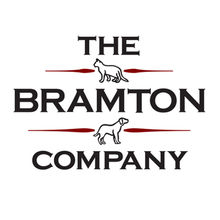 JD Redhouse & Company is proud to carry BRAMTON in Willits, California. Bramton Makes Pet Care Easier.
Pet Care Products
Stain & Odor: Simple Solution Natural Stain & Odor Remover for Hardfloors, Simple Solution Stain & Odor Remover, Simple Solution Skunk Odor Eliminator (16 fl. oz.) - 12/Case, Training Tools: Simple Solution Diaper Garment, Simple Solution Indoor/ Outdoor Repellent for Dogs & Cats, Simple Solution male Diaper Garment Wrap, Simple Solution Disposable Diapers-12 pack, Simple Solution Oversized Training Pads (10 Pads/ Pack), Simple Solution Training Pads
Pet Allergy Products: Allergy Relief from Cats. Allergy Relief from Pets Liquid
Come visit our Mercantile in Willits, CA. We offer a large variety of clothing and footwear, gifts, and goodies for the entire family! We also specialize in quality food, treats, and supplies for your pets and livestock!