Cosmic Pet Products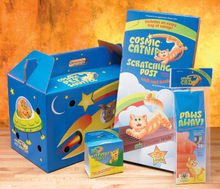 Pet Products:
Pet Products: Carriers & Crates, Pet Pens, Cat Trees, Hygiene, Disinfectants, Pest Control
Toys:
Pet Toys: ZippyPaws Burrows, ZippyPaws Monkey, RopeTugz, ZippyPaws Rope, Gliderz
Come visit our Mercantile in Willits, CA. We offer a large variety of clothing and footwear, gifts, and goodies for the entire family! We also specialize in quality food, treats, and supplies for your pets and livestock!