Taste, Value, Integrity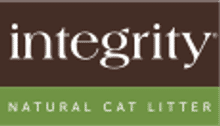 JD Redhouse & Company is proud to carry Integrity Cat Litter in Willits, California. Pets bring joy and laughter every day! You want only the best for your pet, and we get it. We're pet owners too! We're committed to making life healthier and happier for furry and feathered friends. That's why all our food, treats and other goodies provide top quality at a great value.
Products
Integrity Clumping Clay Cat Litter
Integrity Clumping Pine Cat Litter
Integrity Cobble Paper Cat Litter
Integrity Multicat Clumping Cat Litter
Integrity Natural Corn Cob+ Litter
Integrity Natural Pine Cat Litter
Integrity Natural Wheat+ Cat Litter
Come visit our Mercantile in Willits, CA. We offer a large variety of clothing and footwear, gifts, and goodies for the entire family! We also specialize in quality food, treats, and supplies for your pets and livestock!