Dogs love our toys.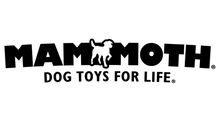 JD Redhouse & Company is proud to carry Mammoth Pet Products in Willits, California. Your pets deserve the best! Mammoth Pet Products has been a leading innovator and manufacturer of premium dog toys since 1995. With over 300 items, Mammoth Pet Products offers a large variety of interactive dog toys, from squeak toys to tug ropes, for all breeds and sizes. Our products range from mini toys for playful puppies to colossal and tougher toys for larger, more active chewers.
We are passionate about developing toys your dogs will LOVE! We understand that pets are part of your family and that they require fun and engaging toys to keep them happy and active. All of our products are made using the highest consumer product standards and always come with a 100% satisfaction guarantee.
Come visit our Mercantile in Willits, CA. We offer a large variety of clothing and footwear, gifts, and goodies for the entire family! We also specialize in quality food, treats, and supplies for your pets and livestock!