Fresh Smile. Fresh Coat. Fresh Life. Fresh Moments.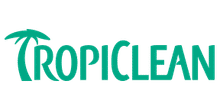 JD Redhouse & Company is proud to carry TROPICLEAN in Willits, California. Creative solutions for the pet industry have become a culture at TropiClean, led by the example of the Kassebaum family. Time and again, TropiClean develops innovative solutions that shape categories and stun peers. This attitude has led to the development and success of six leading product lines.
Pet Health and Wellness
Oatmeal and Tea Tree Dog Shampoo, Kiwi Blossom Pet Spray, Natural Flea and Tick Shampoo, Aimable Pet Shampoo, Spa Lavish Fresh Pet Shampoo, Spa Lavish Fresh Pet Conditioner, Oxymed Anti-itch Pet Shampoo, Fresh Breath Water Additive, Fresh Breath Advanced Whitening Gel, Tropiclean Fresh Breath Dental Chews, Fresh Breath Drops, Fresh Breath Puppy Oral Care, Hip and Joint Supplement, Calming Aid Supplement, Probiotic Supplement, Life and Skin Coat Supplement, Fresh Breeze Extreme Hard Floor, Fresh Breeze Extreme Crate and Kennel, Fresh Breeze Extreme Carpet and All Floor, Fresh Breeze Extreme Pad Penetrator, Fresh Breeze Extreme Upholstry.
Come visit our Mercantile in Willits, CA. We offer a large variety of clothing and footwear, gifts, and goodies for the entire family! We also specialize in quality food, treats, and supplies for your pets and livestock!